The Middle School years form the critical transition period from students competent in the basics of reading, writing and mathematics to students launched into more serious academic study. For Middle School students, our concentration is on maintaining and raising the standards of those basic tools learned earlier, becoming focused and independent as students and getting an increased conceptual understanding of how academic subjects integrate and relate to real life. Additionally, specific courses and projects are designed to raise the students' willingness and ability to draw conclusions and make judgments about the information they're learning.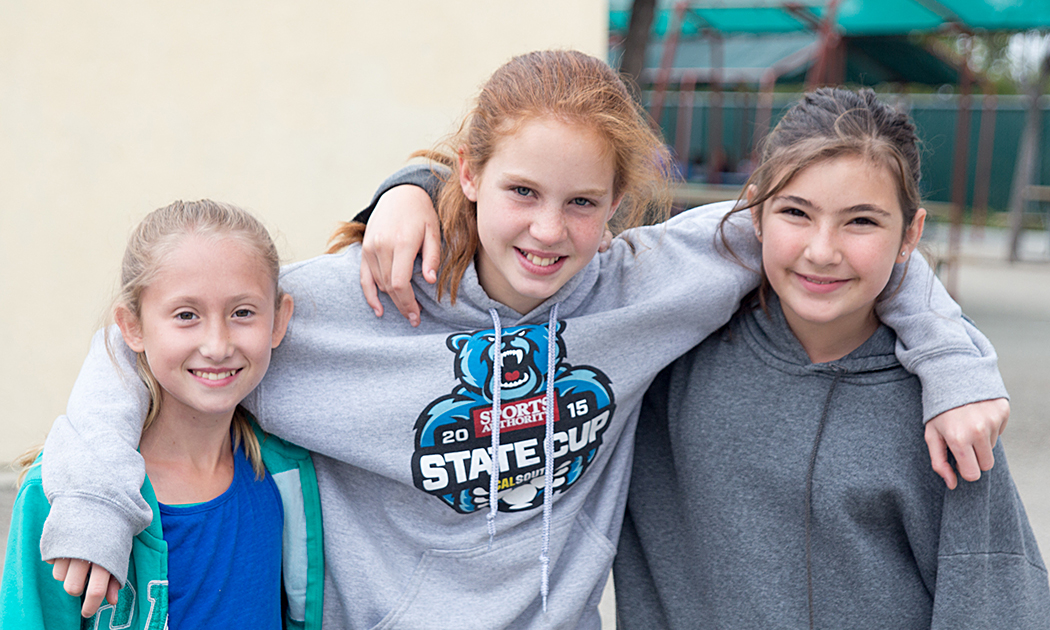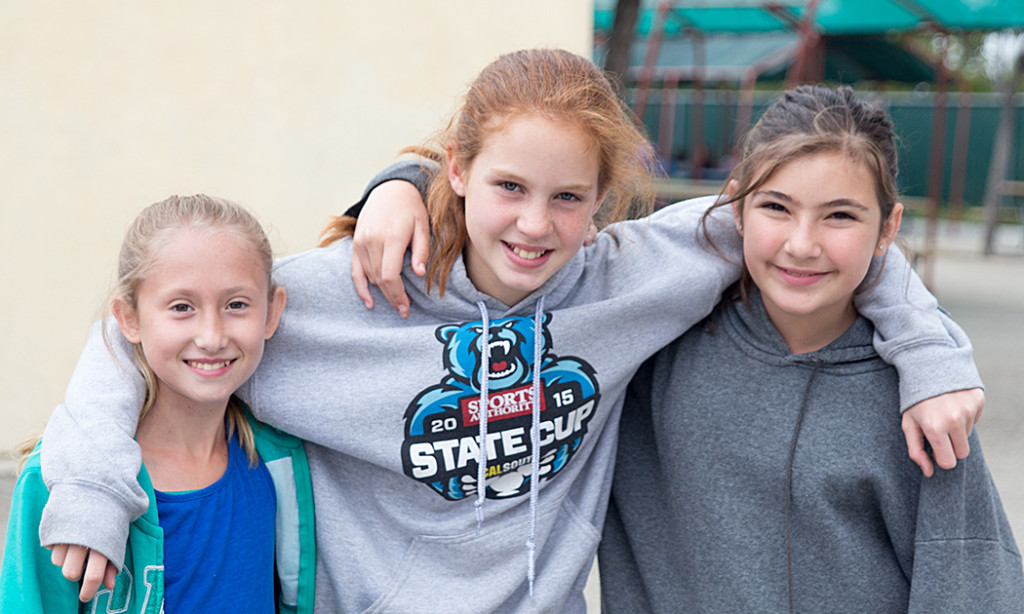 Greetings,
I know middle school years can be some of the most challenging in a young person's life, both academically as well as socially, thereby presenting a unique set of problems for the student, parent and educator to solve. Pre-teens face critical choices in a high-tech world that makes our children aware of more and more at an increasingly earlier age. How will they deal with all of this new information? How will it influence the choices they make? Are they properly prepared to make these choices?
Here at Delphi these questions are answered with a singularly effective approach that shepherds them through this critical period and puts them on the path to success not only in higher education, but also in life itself.
A student in my class will read an average of 80–100 books a year, but far more importantly, that student will understand them. Our reading program is designed to keep students interested in reading while they increase and expand their vocabulary and depth of understanding. Besides receiving a firm grounding in the basics, Middle Schools students explore the subjects of ethics and logic and take a unique approach to the study of history. Focus is on the important ideas and people that made our culture what it is today, rather than on memorizing dates. The science courses are full of hands-on activities. These let the student see how science works in everyday life.
At Delphi Academy, application of the data is stressed above all. The end goal of our courses is the ability to apply what was learned. Rather then engaging in study for study's sake, students are given numerous practical assignments, which serve to emphasize the use of the data in life. This is especially true at the Middle School age, since students are starting to become more aware of the world around them and more able to connect things they are studying to things they see in their lives.
The quality of the program is reflected in the conduct of its student body and our students are friendly and always welcoming of new students. I invite you to come experience first hand Delphi Academy's caring and safe environment that will allow your child to flourish.
Sincerely,
Cindy Gainsforth
Middle School and High School Director
Focus in the Middle School is on introducing new mathematics concepts and on developing greater degrees of instant response to basic arithmetic calculations. Students work more independently and learn more theory behind formulas and calculations. In addition to reviewing and increasing proficiency in all previous mathematics, the following new mathematical concepts are introduced at this level: division of fractions, ratios and proportions, probability and statistics, scientific notation and simple geometric calculations.
The students' proficiency at instant response computational skills is developed and improved through Math Facts on the Computer (MFC), a self-run, computerized program designed to achieve ever-increasing levels of instant response. Emphasis is on maintaining a high level of response on the four arithmetic operations through 12s and conversions of fractions, percents and decimals.
There are over 100 computers throughout the school for students to use. In addition, our computer lab provides students with a wide array of technology resources for use on various activities and projects. All students learn basic computer usage, but additional classes are available where students can learn such things as computer programming, web design, robotics and basic graphic design skills. Internet access is provided through the school's high-speed T1 connection.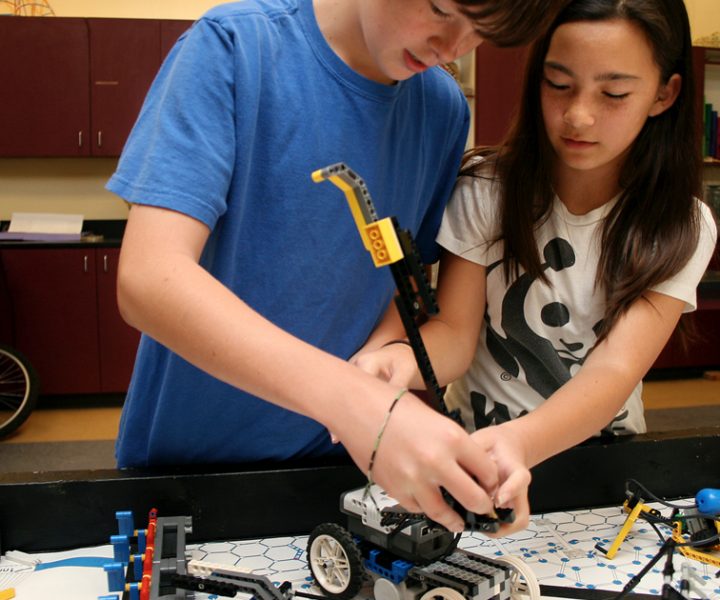 Sciences
Knowing how to research effectively—to pose theories, make clear observations and draw accurate conclusions—is addressed at this level. Science curriculum in the Middle School includes courses covering elementary Chemistry, Anatomy and Physiology, Microscopes and Microbes and Electricity—which means students spend a good deal of time in the school's well-equipped Science Lab. In addition to courses, students choose three other areas of interest from subjects ranging from a study of simple electromagnetic devices, to solar energy and its applications, to learning how to dissect.
Middle School students may choose to participate in the school's annual Science Fair. Projects focus on investigative tools, the students' own understanding of the scientific phenomena represented and the students' initiative and responsibility demonstrated.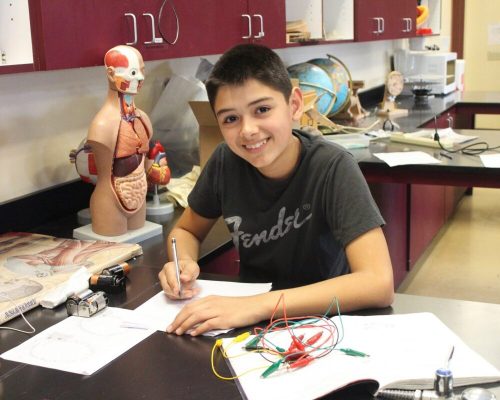 Geography, History, Government and Current Events
Understanding the larger environment provides students with an important perspective on their academic studies and depends on the integration of the humanities, sciences and social sciences. Emphasis in the Middle School is on comprehending people, places and events in a greater global context.
Students become thoroughly familiar with U.S. geography. In addition to studying history from the Ancient Egyptians to modern times, students will learn how individuals have influenced history throughout the ages. Two courses, entitledPeople and Ideas and Conflicts and Ideas, explore the patterns and motivations behind historical events.
Current Events Seminars are begun at this level, in which students participate in research and discussion on various current topics.
Literature
Students work their way through an extensive reading program while in the Middle School, reading books of increasing difficulty from a list of fiction, historical fiction, biographies, autobiographies and non-fiction. The books also integrate with the texts utilized in the history courses. Students will read an average of five to ten books per month, depending on length and complexity. Examples of books included are Anne of Green Gables, Little Women, Aesop's Fables, Tom Sawyerand The Hobbit. Becoming more competent and more widely read are significant elements of the students' daily routine.
Literature Seminars focus on key literary works at a slightly more advanced reading level, encouraging students to broaden their viewpoints through group discussion. Examples of Literature Seminar books include To Kill a Mockingbird and A Midsummer Night's Dream.
Periodically, students will read aloud to the teacher to demonstrate reading skills and comprehension. One-on-one discussions develop interest and understanding in books read.
Writing
Focus is on developing a strong writing discipline, including spelling and grammar, as well as clear, concise expression of ideas.
Grammar and punctuation are mastered and demonstrated as students develop their formal writing skills. Research referencing and footnote techniques are covered as part of writing discipline. Students will write 2,000 words a month on a variety of subjects.
Foreign Language
Students study a foreign language (usually Spanish or French) in seminar sessions. The focus is on a conversational understanding of the language and on building vocabulary.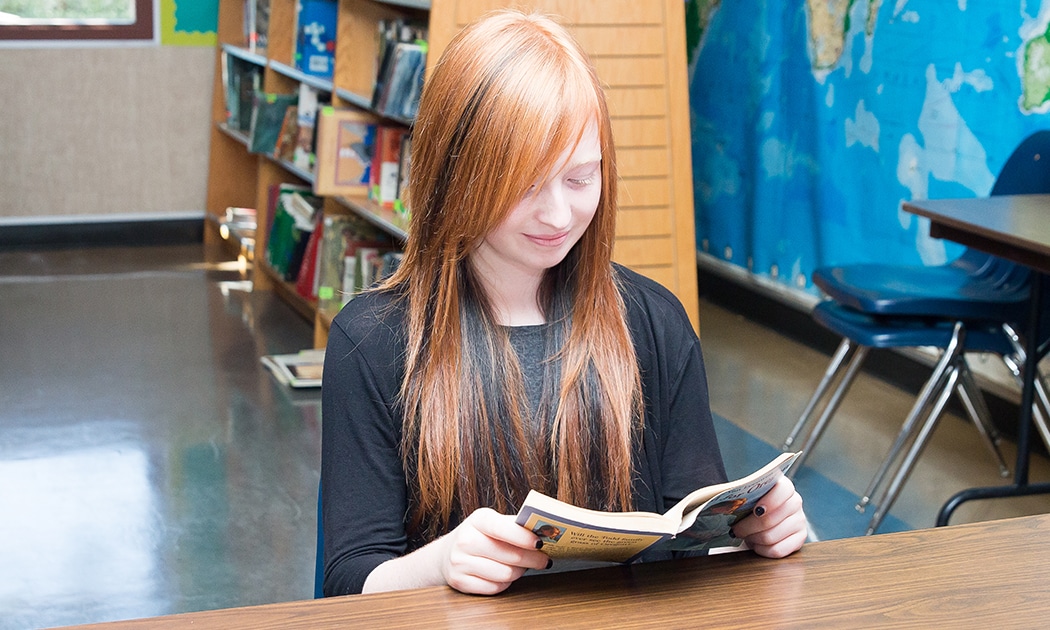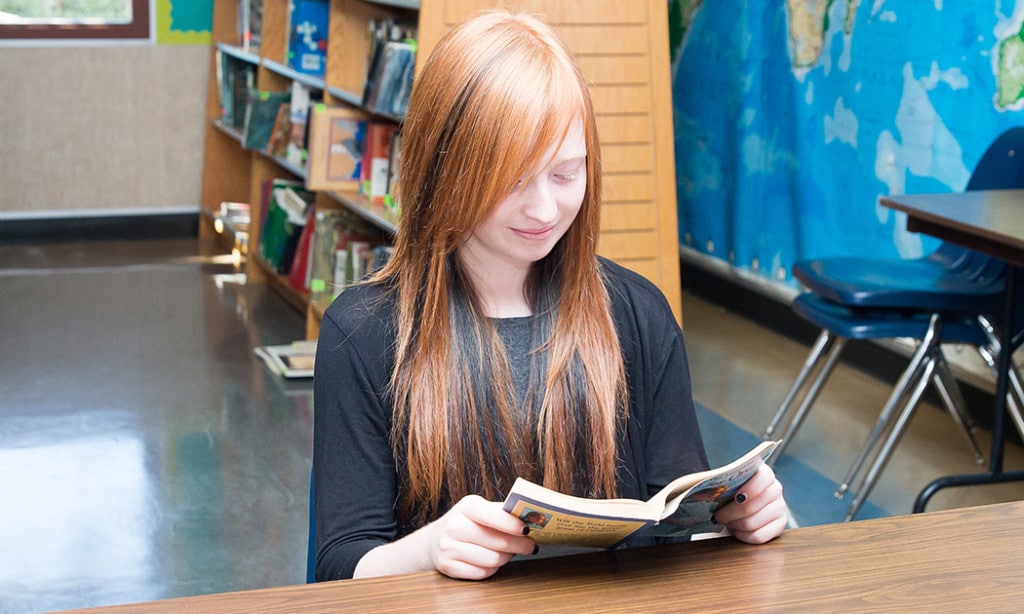 Life Skills, Ethics & Integrity
Understanding the meaning of ethics, morals and their relationship to one's life is an important element of the Middle School program. Health and first aid are also addressed.
Students will cover the following material in Middle School: Introduction to Manners, The Ethics Book, Money and Exchange, and will thoroughly review theDelphi Student & Parent Handbook.
Students will learn about the harmful effects of drugs, will become knowledgeable in nutrition through the Basics of Nutrition course and will also learn first aid skills.
Students do a thorough study skills class at this level and become expert at being effective students and overcoming study barriers. 
Middle School Practical Activities
There are practical requirements for Middle School students throughout their academic studies, providing them with important real-life experience in conducting experiments, making useful products, participating in activities that further enhance their understanding of the subjects taught or in learning a new skill. Practical consists of both projects and skill development.
Out in the Field
Getting out to observe or interact with the world outside Delphi is a big part of the program. In the classrooms, students are encouraged to connect what they are studying with the real world. Field trips help them to make that connection even more real. Middle School students generally take multiple trips throughout the year to such places as the Getty Center, the Walt Disney Concert Hall and local college campuses.
Projects
As part of the learning process, Middle School students will participate in a variety of practical projects. These may include planning and carrying out a three-day backpacking trip, running a simple business, participating in a community service project, crossing plants to get a hybrid, programming a computer, writing a short play or building a dome. Under some circumstances, Middle School students can arrange for on- and/or off-campus apprenticeships in areas of interest.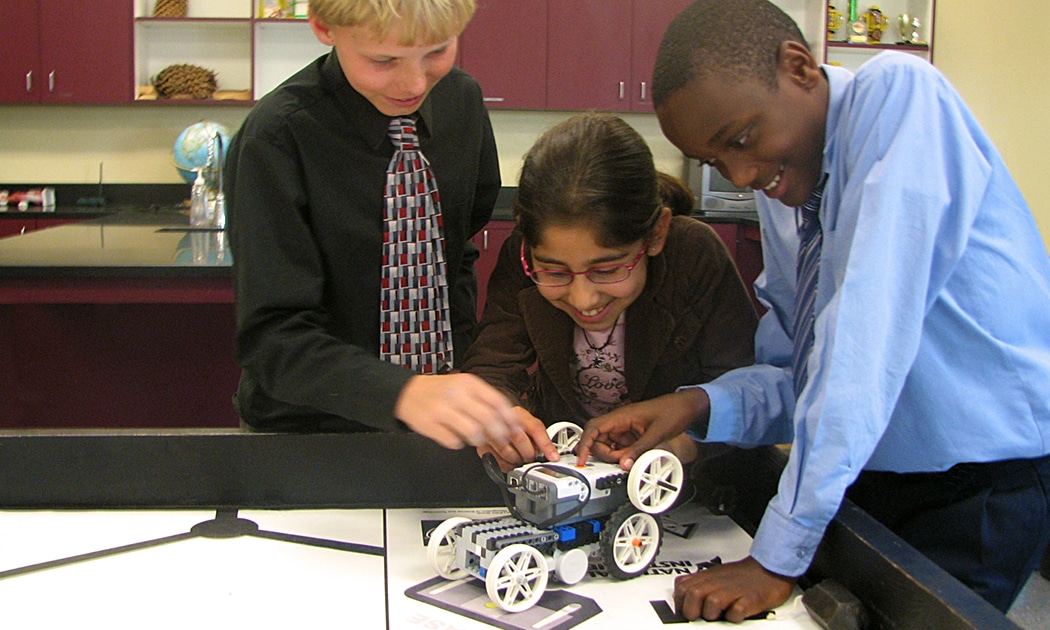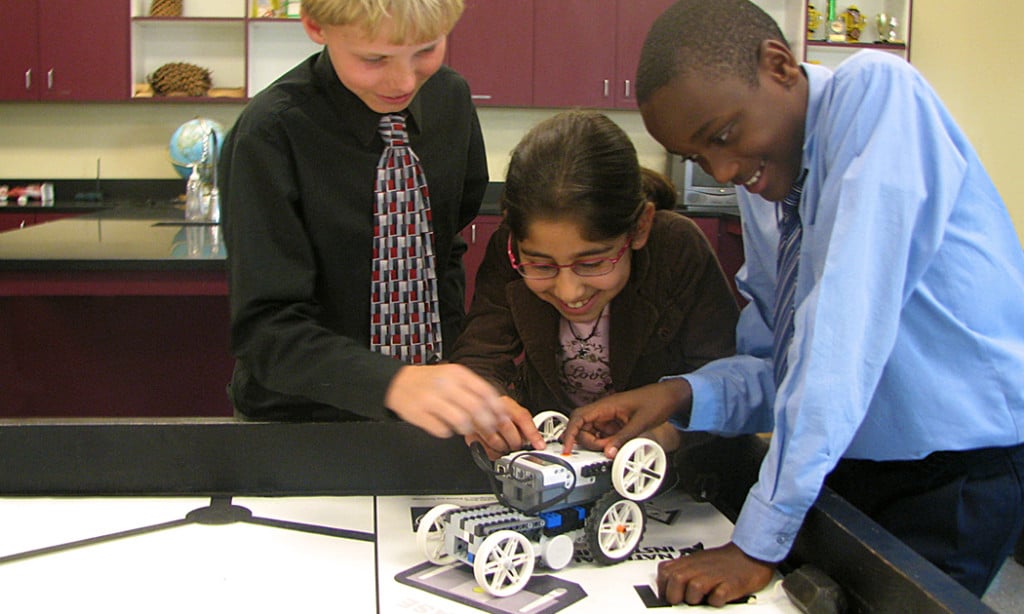 Art, music and drama become electives in the Middle School, giving students the opportunity to advance to new levels of creativity. At this level, art classes cover everything from pencil drawing to oil painting, to stone sculpture. Students can participate in choir, and in addition to our annual theatrical production, there are multiple performances and art shows throughout the year.
The Middle School athletics program focuses on leadership, hard work, discipline, sportsmanship, teamwork and fun. Daily sports classes hone the basics, drill team strategies and develop expertise in various sports like volleyball, flag football, basketball, baseball, soccer and Ultimate Frisbee. As a member of a local private school sports league, Middle Schools students compete with other schools in the fall and spring.
Graduates from the Middle School athletics program have a strong understanding of the basics, can run five miles, can perform various strength and conditioning exercises, have excellent sportsmanship and leadership skills and are ready to compete at the Middle School Varsity level.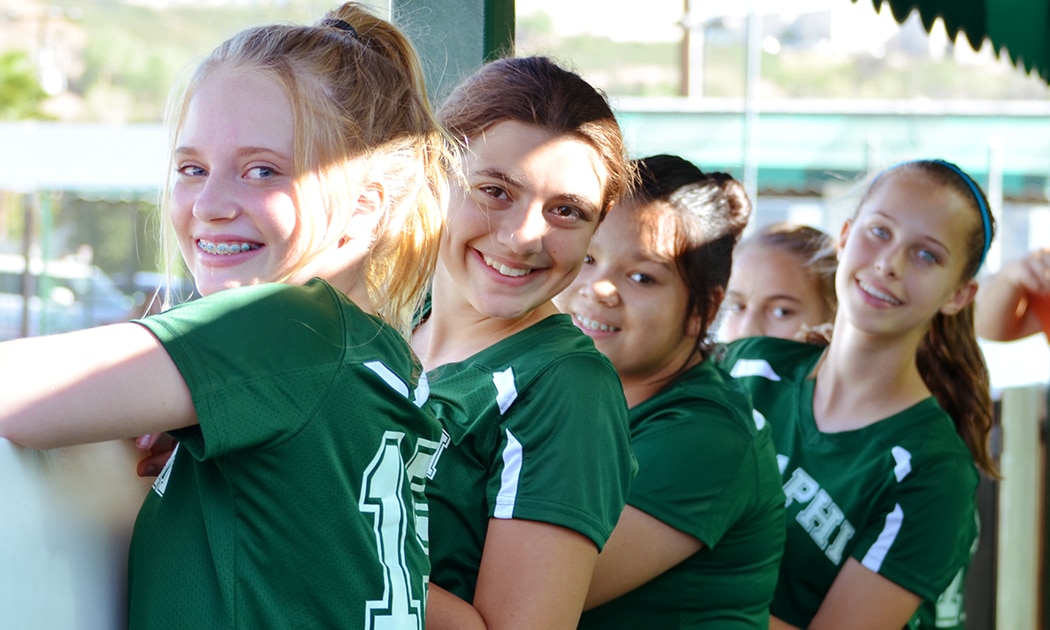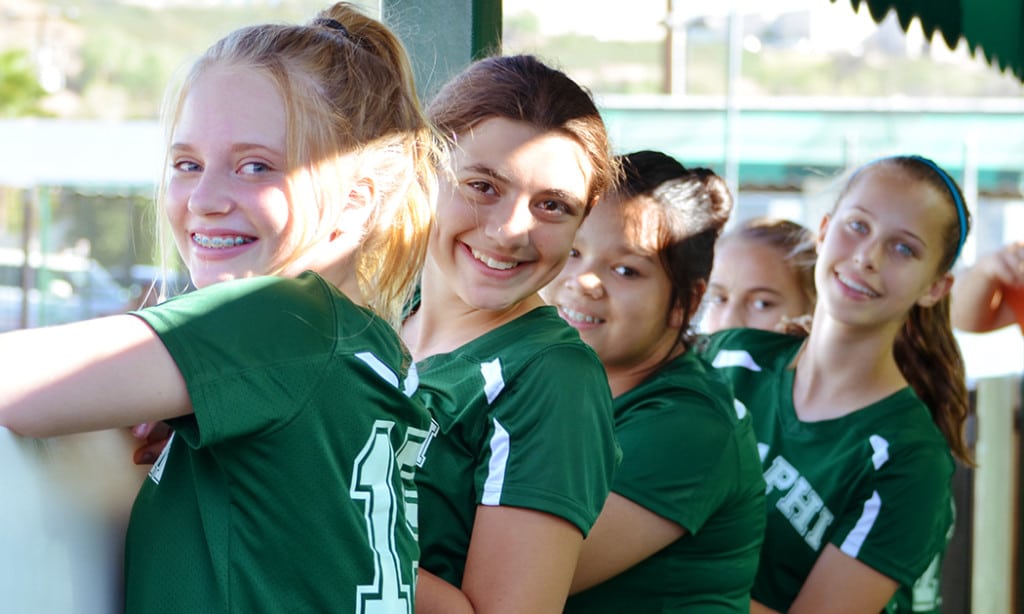 Be prepared for a schedule brimming with activity. From morning roll call to parents' arrival, students are busy in the classroom, on field trips, on the sports field or involved in a variety of practical activities. Students will find it an atmosphere of both fun and challenge and will be invited to help create that atmosphere.
The school-sponsored Boy and Girl Scout troops are extremely active and participate in a variety of activities both during and outside regular school hours. Besides the regular meetings, each troop plans monthly outings—anything from marching in parades to climbing Mt. Whitney. Delphi's Boy Scout Troop 555 has produced over a dozen Eagle Scouts in just the past several years.
Student Services
All students from Elementary School and above participate in "Student Services," a program of contribution to the operation and maintenance of the school. This not only helps the school run smoothly, but also helps the students gain a greater appreciation and responsibility for the work involved in doing so. Students spend some time each week helping out in a variety of areas—the computer lab, the classrooms, the office and the library, for example. Tasks range from simple jobs to more challenging projects such as working with a Lower School student in the classroom or assisting on a computer programming project.
All students participate in community service projects throughout the year. Past projects have included clean-up and anti-graffiti campaigns in the city of Glendale and performing at convalescent homes in the area.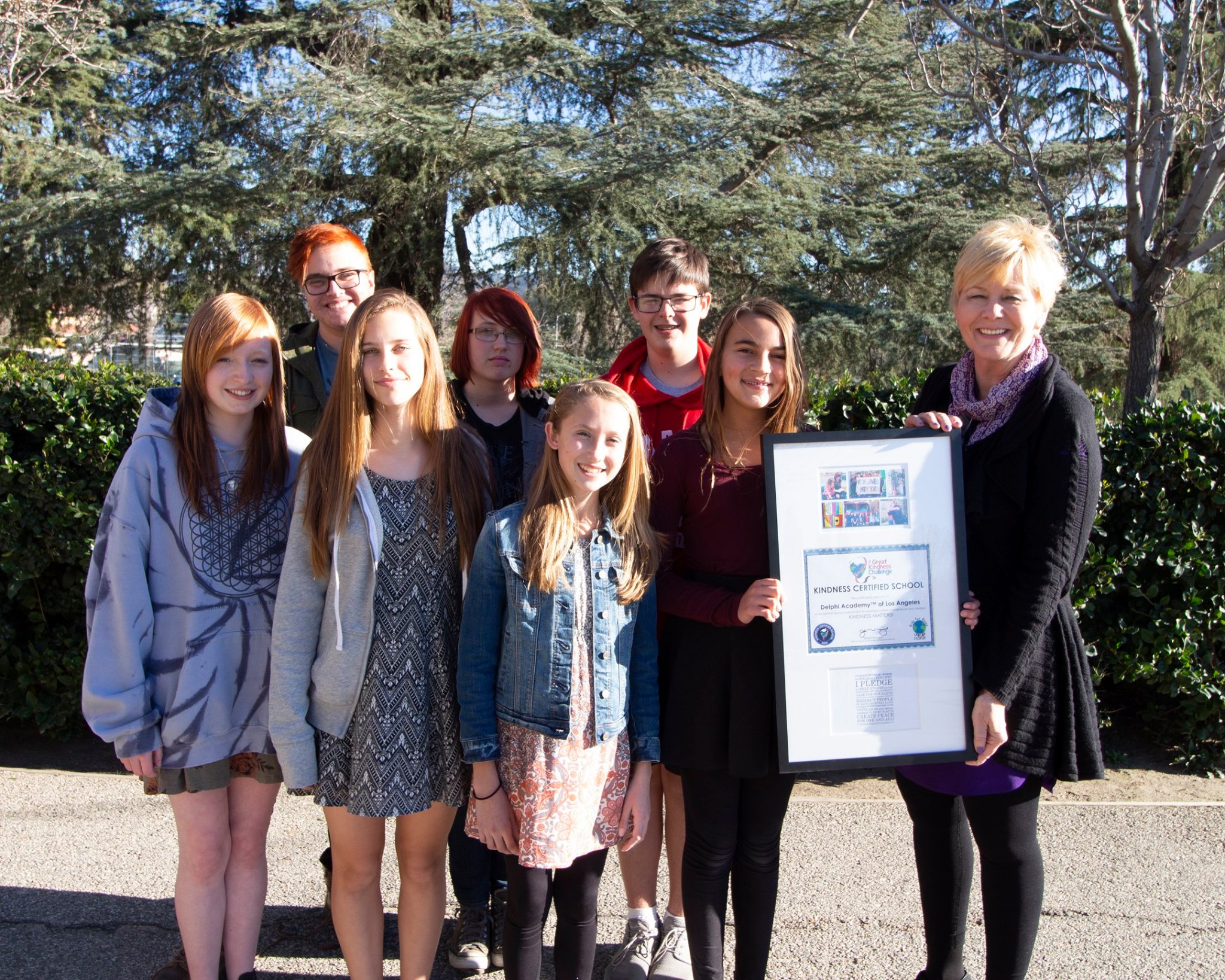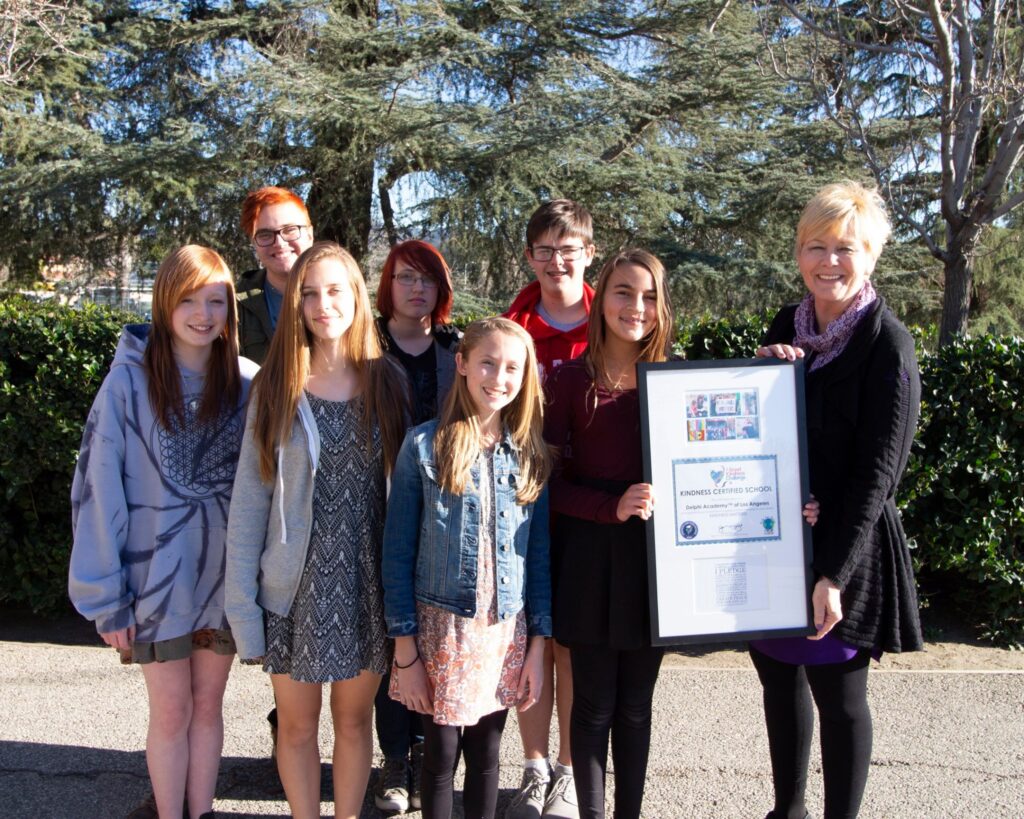 Activities
Special get-togethers and dances are put on throughout the year but traditional, annual events include the Halloween Dance, the Valentine's Dance, the Winter Bazaar, the Winter Holiday Show and the spring musical or drama production. Middle School students are all invited to participate in these activities.