During their Elementary School years, students develop educational skills and habits that will stay with them for life. It is also during this early period that their educational foundation in reading, writing and mathematics is made firm. Our Elementary School curriculum focuses on these basics, while immersing the student in the arts, physical and social sciences, foreign language and plenty of practical application to the real world.
Elementary School Director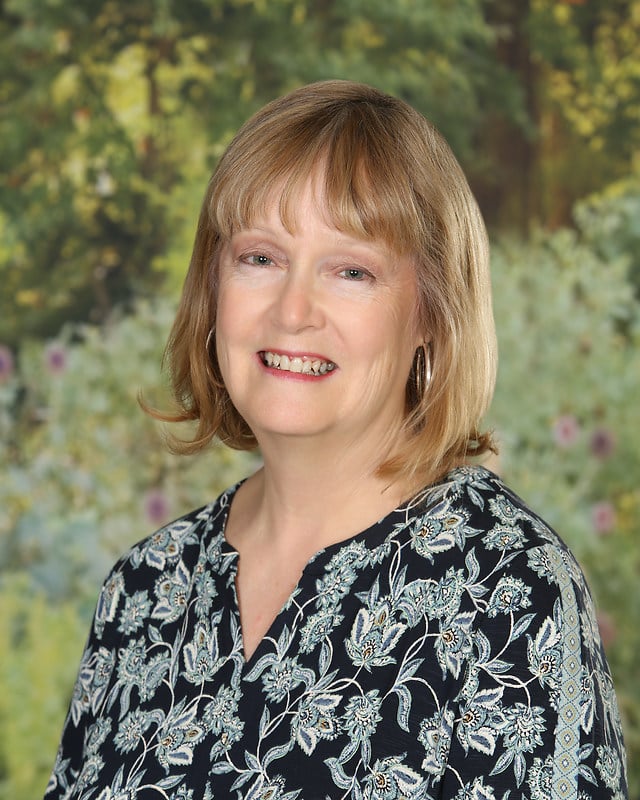 Dear Parents,
Hello!  I'd like to tell you about our Elementary School (grades 4 through 6) and some of the exciting things our students do throughout the year.
First, each of the students works from a personal program developed after meeting with that student and determining their interests and goals. This program encompasses a well-rounded curriculum with an emphasis on understanding and ability to fully apply what is learned. Students only move on to more difficult things when the earlier steps are fully mastered. Because the students develop study skills to become competent students as they progress through the program, the ability to use and apply what they are learning is a natural part of the process, and is part of the beauty of the competency-based education you will find here at Delphi.  Once a student has completed the Elementary program, they are fully ready to be successful in Middle School and beyond.
The students in the Elementary School are challenged to think for themselves and are given many opportunities to demonstrate a practical application of what they are learning through skits, written and verbal presentations, and classroom projects. Many current parents are astounded and delighted when they see their children confidently speaking in front of a group and sharing new things they've learned; it's certainly a forward leap in getting them prepared for successful lives as adults.
I would like to invite you to take a tour of the school and see the work our students are doing. At any time, you can see creative writings posted on the classroom walls, history timelines and full-sized drawings of the circulatory system (all done by the students, of course). We often get comments from new Delphi parents surprised at how interested their child is in their studies and how calm the classrooms are. You are invited to come in and see for yourself.
Nancy Smith
Elementary School Director
Academics in the Elementary School focus on the basics, with a special emphasis on life skills and practical application.
Reading
In the literature-based reading program, students read approximately 17-23 books per month. A great variety of subject matter lays the foundation for later study of subjects such as history and science. Books are balanced among fiction, historical fiction, autobiographies, biographies and non-fiction selections. Literature Seminars focus on key literary works at a slightly advanced reading level, encouraging students to broaden their view as well as to develop judgment and opinion through group discussions.
Mathematics
In mathematics, new concepts are introduced in seminar-style classes, including more advanced measurements and conversions, multiplying fractions and decimals, pre-algebraic formulas, basic geometric calculations, "consumer mathematics" (discounts and interest rates), ratios and percentages. Daily drilling on instant response to basic arithmetic calculations is done through Math Facts on the Computer (MFC). Students become adept at rapid calculations through 12's and at reducing fractions.
Writing
Students write several thousand words of composition, poetry and short stories. To develop comfort and versatility with languages, students begin to make oral presentations in front of a group.
Study Skills
Stress is on recognizing the barriers encountered in study and having students become better and better at handling those barriers on their own.  Utilizing the dictionary as a study tool is mastered at this level. Students start to work more independently while still being closely supervised.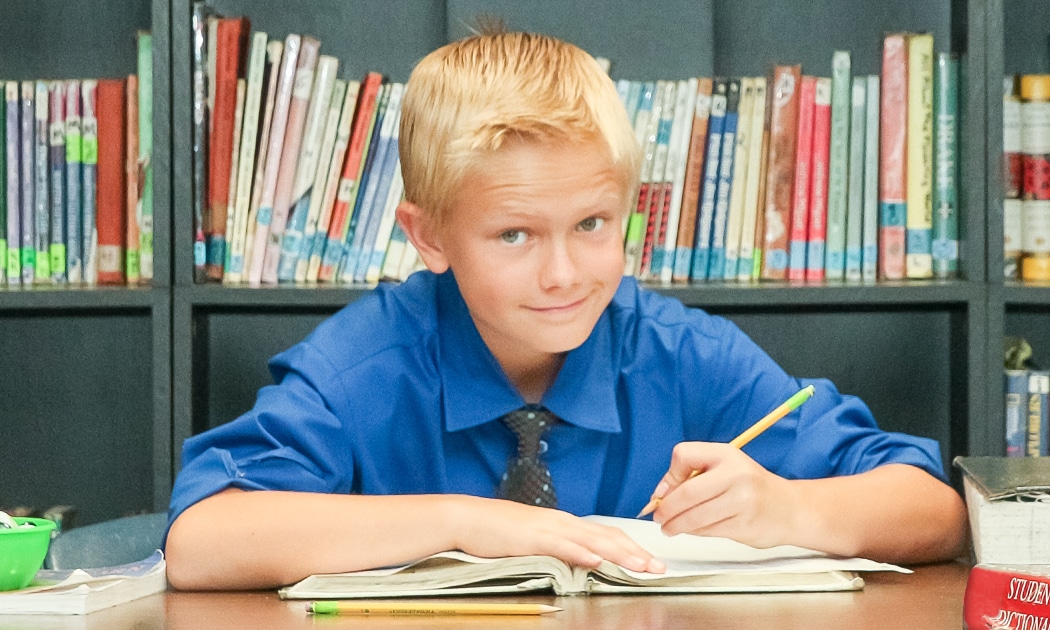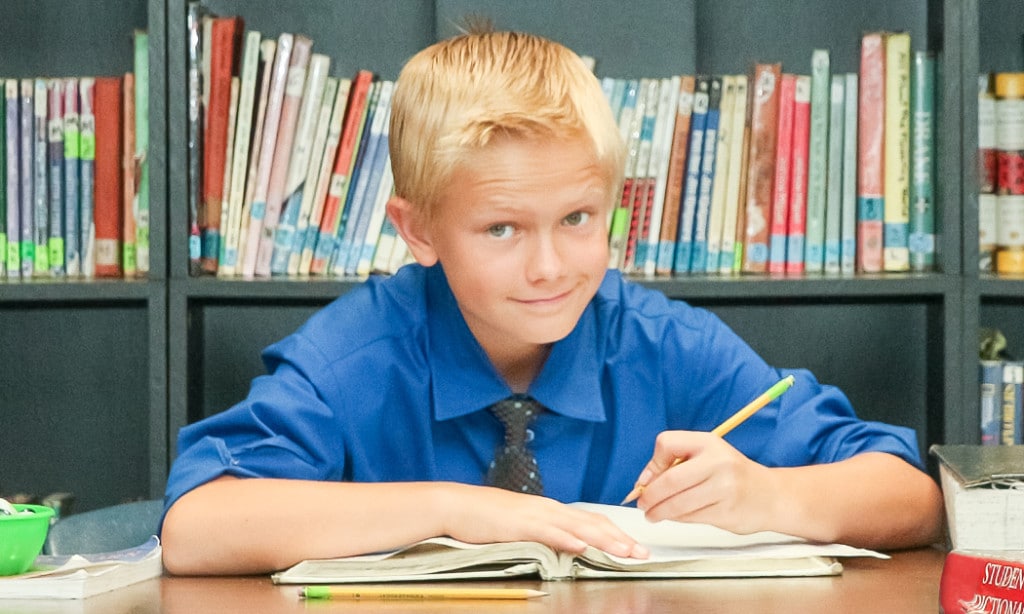 Science & Technology
Integrating research skills with biology and physical science is a key focus of the science program. Because Delphi emphasizes hands-on learning, Elementary students get a chance to spend time in the school's Science Lab getting oriented to laboratory usage and learning to use a microscope. Fundamental principles of electricity are addressed, and students learn to build a simple electrical circuit. The basics of plants, their functions and types, are introduced. A variety of elective courses in science are offered including Animals of Long Ago, All About the Body, Elementary Chemistry, Circulation of the Blood and several courses from the Basic Biology Series, among others.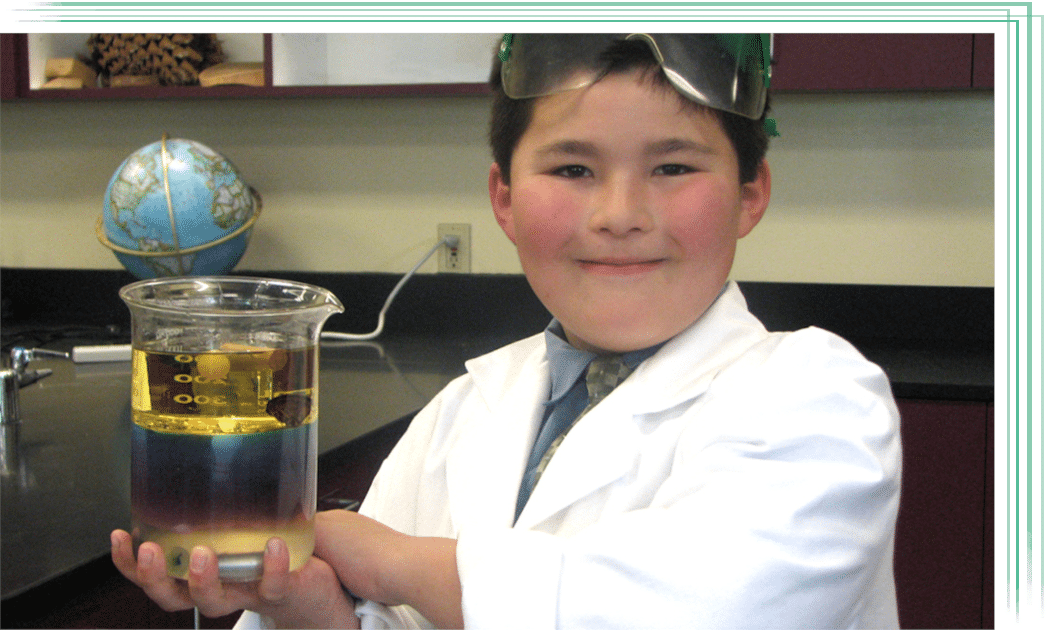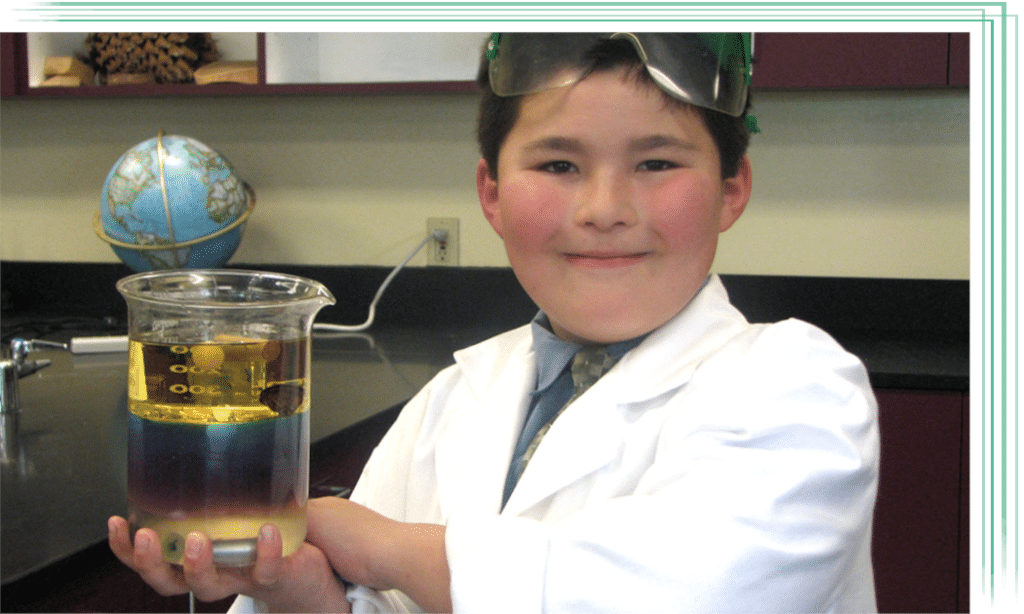 Geography & History
Focus is on orienting students to their physical surroundings and cultural environment. The concepts of compass direction are studied so students can learn to interpret several kinds of maps, including political maps and resource maps. By drawing out a comprehensive world map, students become familiar with the continents and their major physical features.
Students gain a basic knowledge of American history, including influential individuals and key events.
Through current events seminars, important people and events in the world today are studied and discussed. In addition to the reading program's emphasis on historical figures and events, students research and write reports on several famous figures throughout history.
Research
Learning the techniques of research and observation provides students with basic tools by which any subject can be more easily and effectively learned. Students learn to use library facilities, becoming familiar with references and researching. Logic is introduced as a way to help students evaluate the relative importance of facts and to distinguish between the rational and irrational.
In addition to participation in the Science Fair, students complete several complex research assignments requiring observation and reference study.
Life Skills, Ethics & Integrity
Focus is on social skills, morals, responsibility, communication skills, health and safety. The importance of manners and how manners relate to the interactions of different cultural groups are addressed. Greater emphasis is placed on responsible behavior as regards the students' families and their own lives. Communication skills are further addressed, emphasizing good two-way communication.
An important skill introduced at this level is the ability to work with other students. The student learns specific ways to help other students in their studies, and may work with younger students or with students at their own level.
Foreign Language
The students' grasp of a foreign language (generally Spanish) is increased to a vocabulary of approximately 300 words. Emphasis is on carrying on a conversation in various real-life situations and gaining familiarity with cultures that use that language.
There are practical requirements for Elementary School students throughout their academic studies, providing them with important real-life experience in conducting experiments, making useful products, participating in activities that further enhance their understanding of the subjects taught or in learning a new skill. Practical consists of both projects and skill development.
Field Trips
Getting out to observe or interact with the world outside Delphi is a big part of the program. In the classrooms, students are encouraged to connect what they are studying with the real world. Field trips* help them to make that connection even more real. 
*Note: Currently all field trips are done virtually due to COVID 19 regulations. 
Projects
As part of the learning process, Elementary School students will participate in a variety of practical projects. These may include keeping a budget, participating in a mock trial, designing and building a dog house, or using a telescope to study the moon and planets.
At the Elementary level, students can take classes in art, music, dance and drama. Art classes at this level include mastery of the basics in all different mediums and basics in crafts and sculpting.
Musically, children are able to be a part of the General Music class (which develops and explores different genres from Opera to Rock in addition to mastering the basics of music theory).
Dance classes focus on the basics of hip hop, group dance and form. With multiple performances and art shows throughout the year, in addition to our annual theatrical production, Elementary School students are able to really develop and nurture their creativity.
Weekly private piano lessons are also available on campus for an extra cost.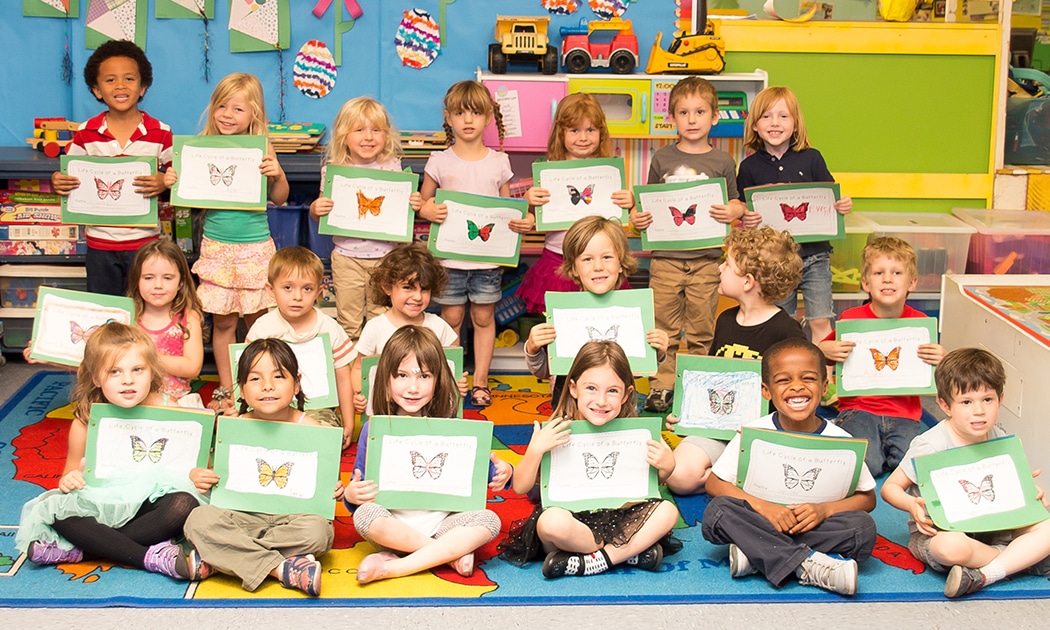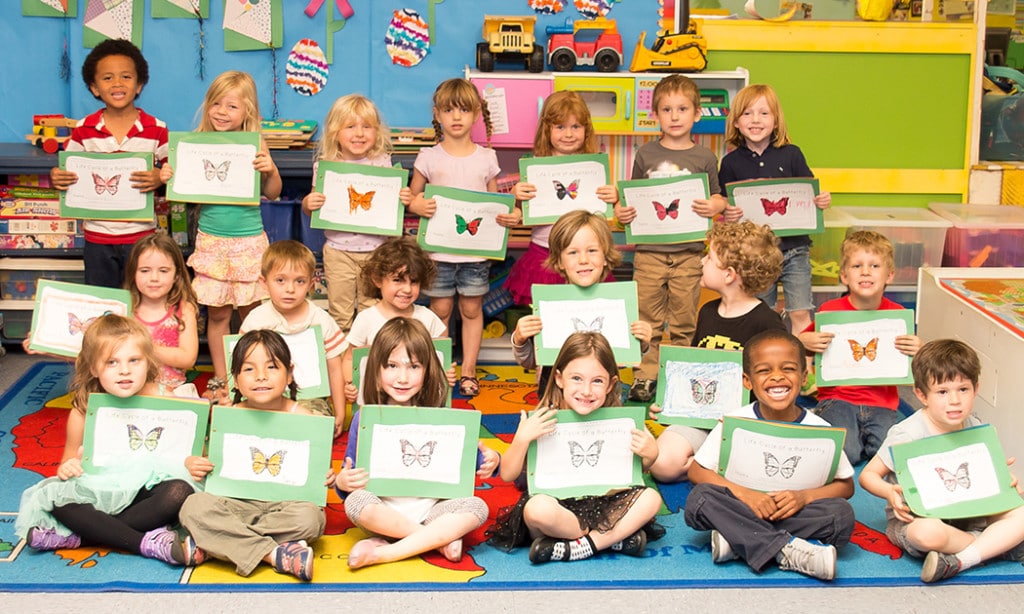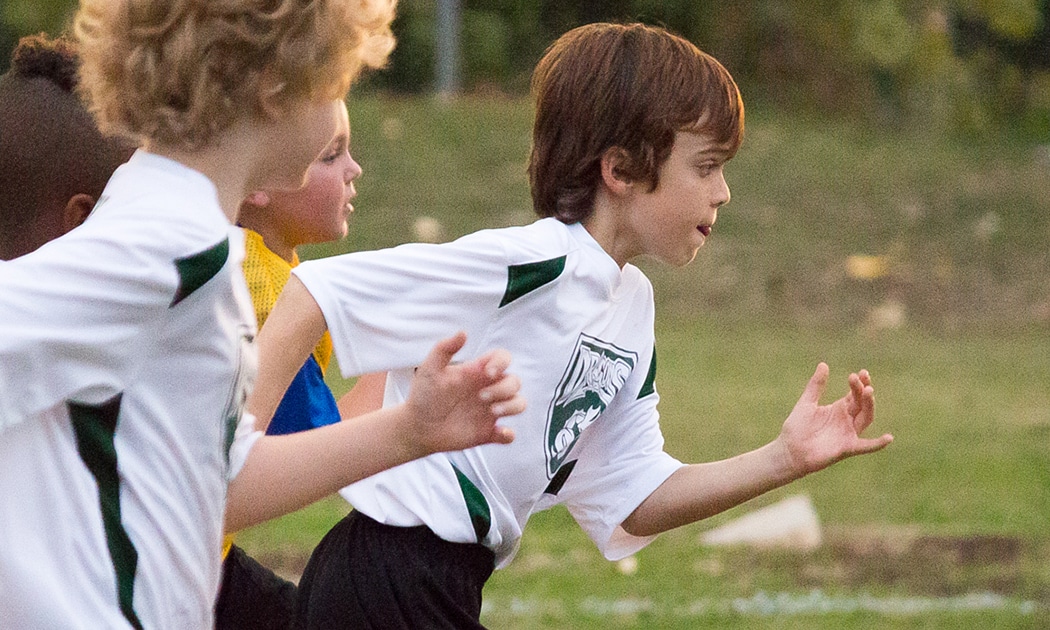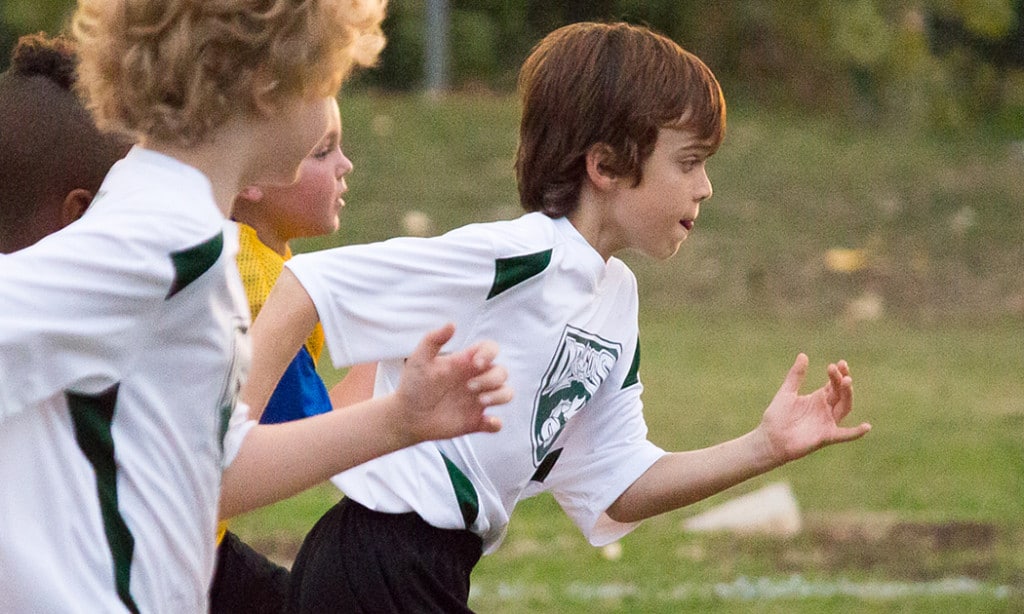 The emphasis of the Elementary School athletics program is hard work, sportsmanship, teamwork, discipline and fun. Daily classes focus on strength and conditioning, team strategy and the specific abilities needed for team sports such as volleyball, basketball, flag football, soccer and baseball.
Graduates from the Elementary athletics program can perform various strength and conditioning exercises, have developed specific abilities in various sports, can run four miles and are able to compete at their age level in multiple team sports.